Police replacement measures
Expert – Powerful – Experienced
Due to the massive increase in large-capacity and heavy goods transports in recent years, the local authorities are increasingly seeing the need to shift the police escorting services to private companies. As early as back in the 1990s, a first step towards privatisation was taken with the introduction of BF3 vehicles. Nowadays additional projects are completely relieving the police of this task.
Sommer's wide range of services covers the entire field of police replacement measures and provides you with the best possible, comprehensive service for the execution of your large and heavy transport. We start to consider the use of auxiliary police or BF4 escort vehicles as early as the application stage. Waiting times as a result of a delay or lack of a police escort are eliminated from the outset.
BF4 Accompaniment
Several German Federal States favour the administrative assistant for accompanying large-capacity and heavy-duty transport. These are utilised on defined routes, for example for approach and departure to wind farms or heavy goods manufacturers. These routes are defined by the police and local authorities and worked out according to a regulation and traffic drawing plan. This therefore means that accompanying vehicles of the 4th generation have been necessary since 2017. Sommer currently has 55 BF4 vehicles in operation – unique for this industry – whose variable traffic sign systems can emit a total of 11 traffic signs to all sides. In addition to BF4 transport accompanying, our high-performance complete service also includes route inspection, the creation of Roadbooks as well as the entire coordination with the responsible local authorities.
The services at a glance:
Utilising company-owned BF4 vehicles according to local authority specifications
State-specific training for our administrative assistants for activities without separate instruction
If necessary, the local police will provide routing instructions
Preparation of Road Books in close collaboration with the responsible local authorities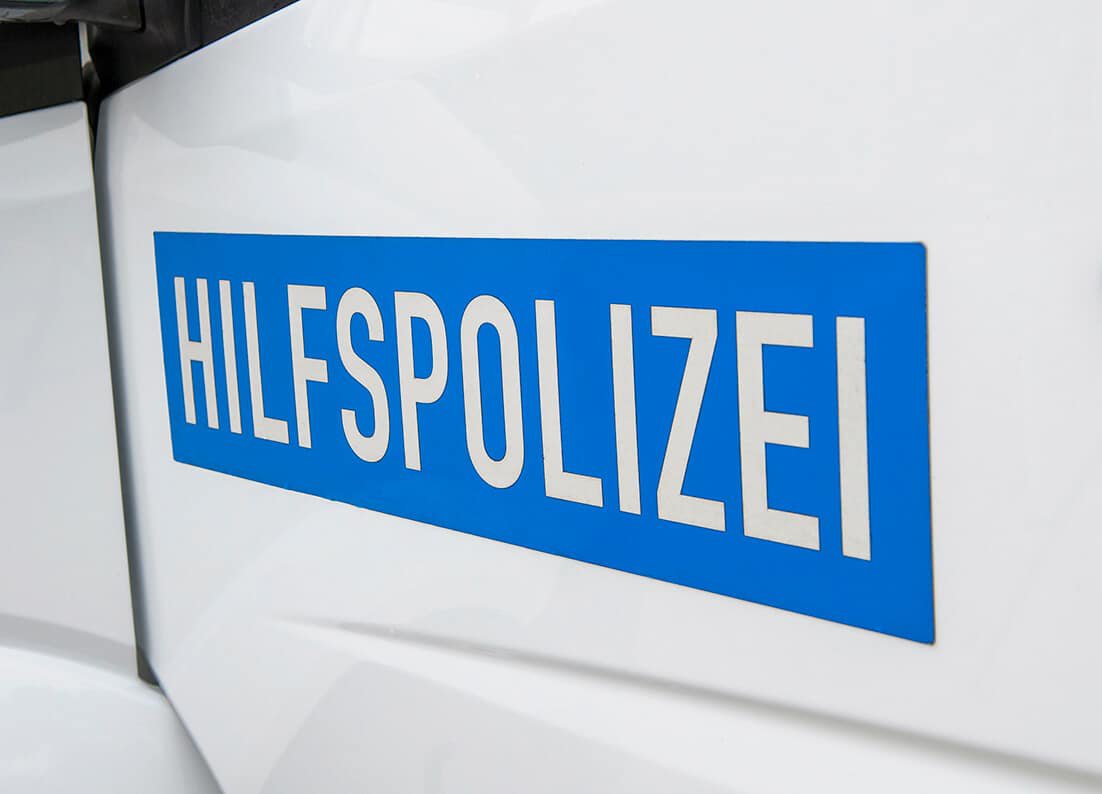 Auxiliary police
At the beginning of 2016, the State of Lower Saxony launched the pilot project "Transport escorts for large-capacity and heavy-duty loads by auxiliary police officers". Experienced escort drivers were trained at the Police Academy of Lower Saxony and equipped with the necessary identification material after they had passed the test. Sommer was involved in this pilot project – as well as in subsequent projects. After the completion of the project and with the start of its nationwide implementation in 2018, we will have 20 auxiliary police personnel at our disposal, who will be able to provide police-replacement support both on and off the motorways within Lower Saxony.
The services at a glance:
Registration of the auxiliary police escort with the competent police authority in compliance with the reporting deadlines
Executing the auxiliary police escort with the company's own auxiliary police officers
Close, trusting cooperation with all relevant local authorities