SOMMER ACADEMY
Up to date – Competent – Meeting your needs
The successful execution of large-capacity and heavy-duty transport requires not only professional skills, but also comprehensive knowledge of the complex sets of rules and regulations. Another complicating factor is that the legal requirements are constantly being revised or supplemented.
As a proven specialist in this field, Sommer monitors the discussions between industry and politics with great attention and is always up to date with current and future regulations. We would be pleased to share this knowledge with you at our information events. In addition, Sommer organises tailor-made training events for you – on request as in-house training, directly on your premises. The thematic design is created entirely according to your individual needs. For example, current legal amendments can be dealt with as well as the correct securing of loads, insurance issues or the course of the approval procedure in Germany.
Our speakers are recognised experts with extensive practically-related knowledge. These include Harry Keinath, VEMAGS representative for the State of Baden-Württemberg for many years, and Dr. Rudolf Saller, specialist lawyer for large-capacity and heavy-duty transport at Jehle und Kolleges.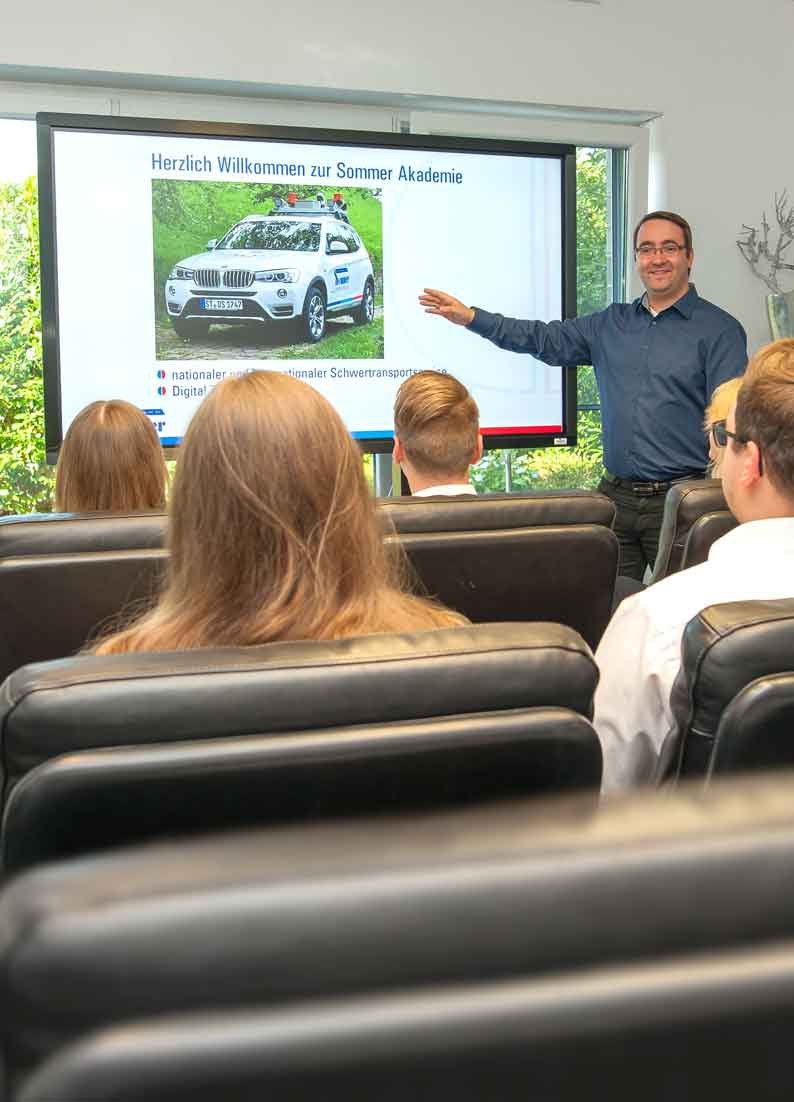 The services at a glance:
Organisation and execution of training events
Developing subject matter according to your wishes
Your specified location
Renowned speakers
Ongoing information events at Sommer