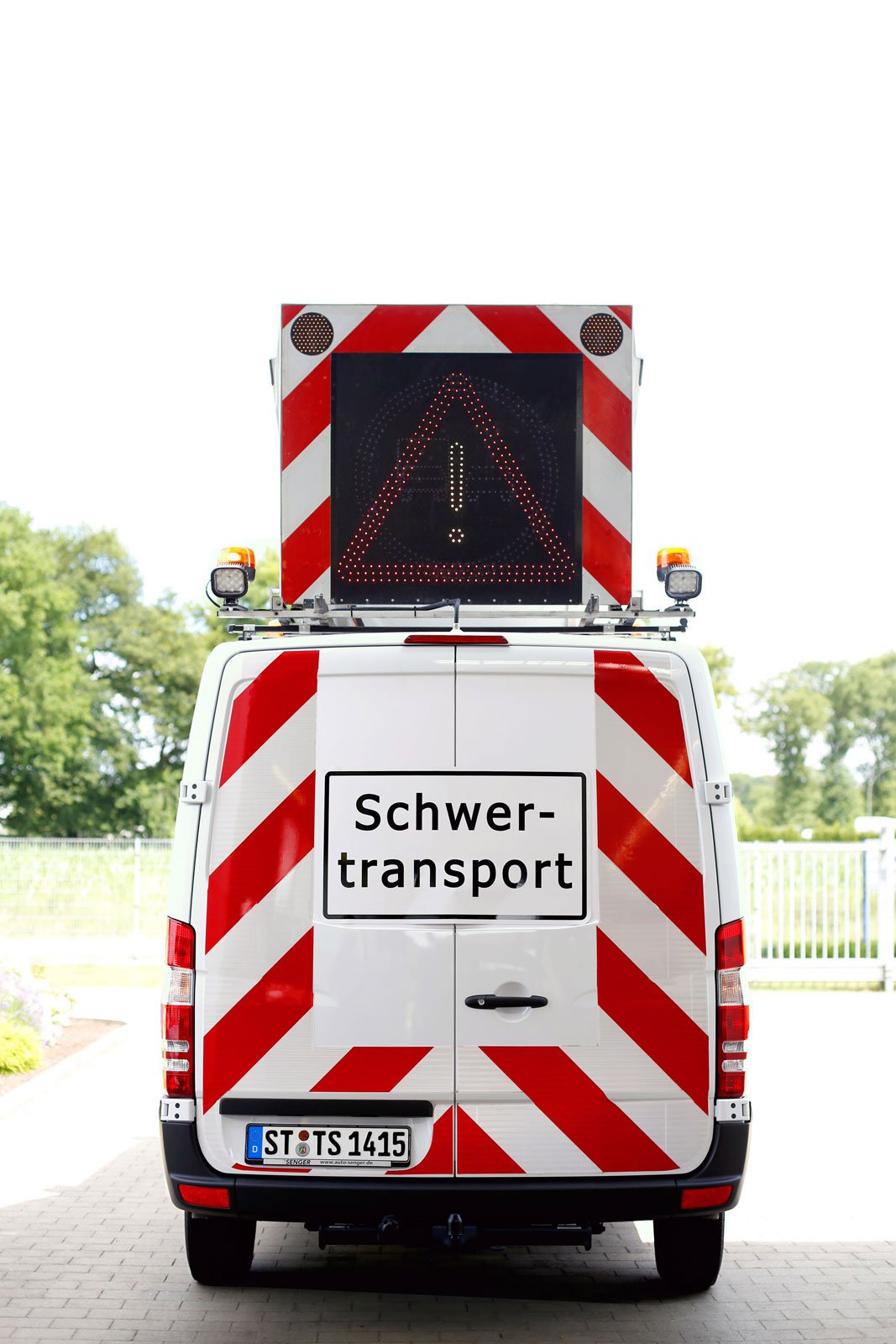 Accompanied transportation
Securing – Briefing – Redirecting
More than 60 BF3 and 55 BF4 escort vehicles are currently available at several locations in Germany to accompany your heavy-duty transport. Our modern vehicles are comprehensively equipped with communication technology and IT technology and have the required safety material on board, of course they also comply with all quality requirements of the BSK test log. The experienced and committed drivers have a secondary driving qualification in addition to the BSK authorisation card and have completed a RAS training course for traffic management measures. They also receive regular internal training.
To ensure trouble-free transport right from the start, Sommer Digital Transport Solutions takes care of the complete route planning. With its measuring vehicles, which are unique in Germany, it creates a detailed 3D-Route-Scan for transport planning, accurate down to the last centimetre, and implements a thorough inspection for current route capabilities.
The organisation of all local authority is a tried and tested procedure for Sommer's experienced team. We take care of police escorts, site clearance and also the establishment of no-parking zones quickly and reliably for you. Should unexpected obstacles however crop up, our staff are always there for you due to our 24-hour hotline and locations in several regions of Germany, enabling them to rapidly organise the appropriate solution. You can rely on this service!
The services at a glance:
Registration of the police escort
Site clearance
Traffic control measures according to local authority provisions
Securing large-capacity and heavy-duty transport
Guiding the HGV and redirection
Establishment of no-parking zones and signage service (own inventory)
Weighing Service by using mobile axle load scales