Traffic management measures
Foresighted – Thorough – Efficient
Sommer Digital Transport Solutions creates the space for your transport! We plan and apply in advance for all traffic management measures that are necessary for a smooth passage of your large capacity or heavy-duty goods transport. And, of course, we implement these measures reliably and in accordance with local authority provisions and requirements for you. This is already reflected in the high standards we apply to the qualifications of our staff and to our technical equipment. Our drivers are trained in securing workplaces on roads according to MVAS and RSA, while our vehicle fleet comprises 20 vehicles with state-of-the-art VLM equipment.
The traffic guidance measures not only include dismantling and reassembly of traffic facilities, such as traffic signs and traffic lights, but also work which is necessary to execute the transportation itself. This includes, for example, laying of mobile roadway slabs from our own material stock or that of the customer on which the transport  can travel off the road. The establishment of no-parking zones, again with traffic signs from our own stock, is also part of this service. We also organise the removal and reinstatement of vegetation alongside the roads, the temporary diversion of regular road traffic and road or bridge closures.
The fundamental basis of this work is careful route exploration and testing. This enables us to plan efficient transportation with a minimum of traffic-directing measures and delays in ongoing consultation with the responsible local authorities.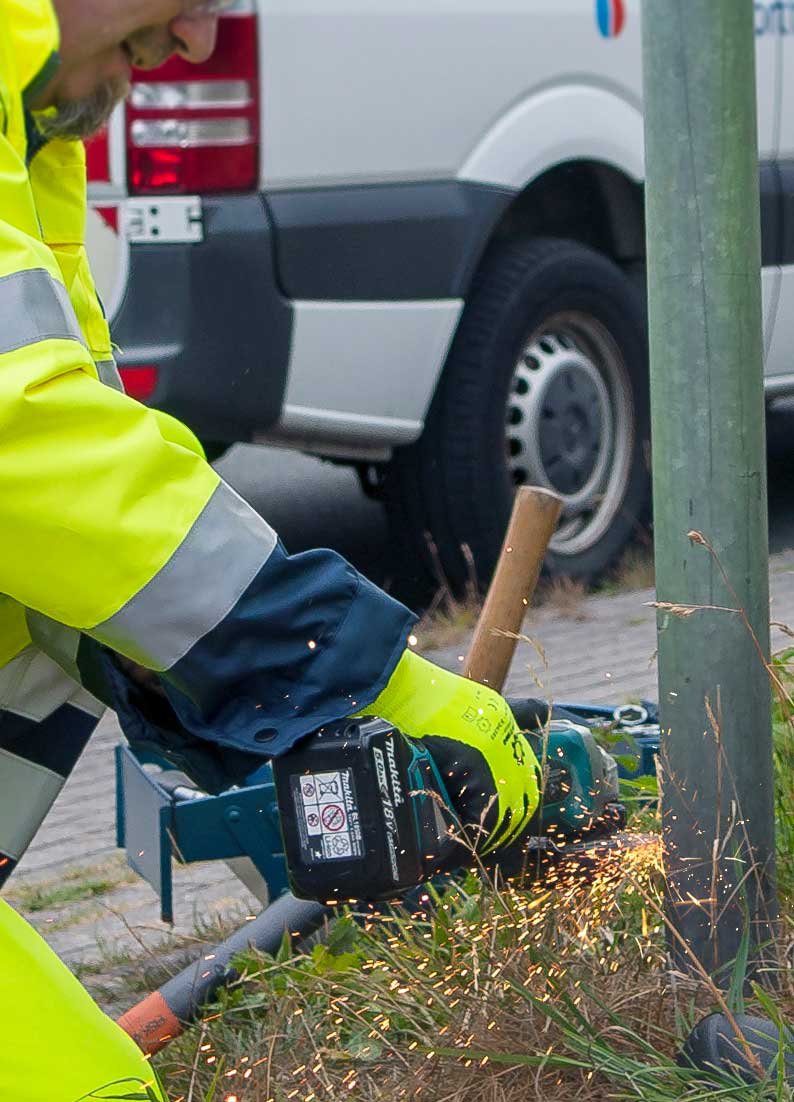 Services at a glance:
Route explorations and inspections before the start of transport
Planning of VLM and implementation of official requirements
Coordination meetings with approval authorities
Application of the traffic-related legal orders pursuant to Articles 45 and 46 StVO
Dismantling and restoration of light signal systems
Site clearance, removal and installation of safety barriers
Establishment of no-parking zones including signage service