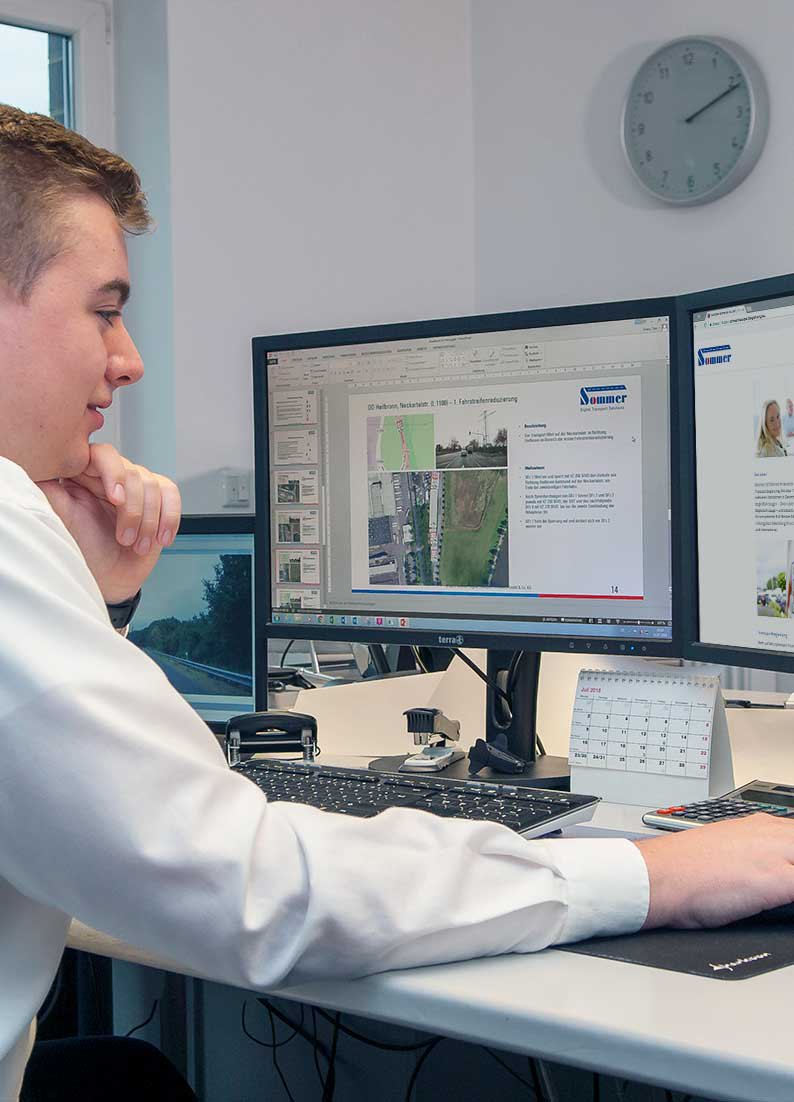 ROADBOOKS
Detailed – Accurate – Comprehensive
The VwV-StVO enable road traffic authorities to issue traffic regulations for sections of road with standard situations that can be planned and regulated in advance. Such a road book comprises all the necessary information for accompanying the high-capacity or heavy-duty transport on the respective section of the route by a  [LINK Section Police Replacement Measures]. Transport companies also benefit from road books: They gain more independence from police escorts and the associated deadlines – and therefore valuable additional versatility.
Sommer Digital Transport Solutions has the ideal technology for the reliable preparation of road books. We drive along the desired route with the measuring vehicle and execute a detailed photometric survey. On the basis of the collected high-resolution video data, we can then work out the route sections to be regulated and create the road book as a comprehensive control plan. After presentation to the responsible authority for inspection, we then let our drivers get used to the route and instruct them about it.
Based on actual recordings and not just on on-line types of maps, the road book created by us impresses with its logical structure, the high traceability of each measure and its practically-related handling for the situation involved. This is based not only on the unique scanning technology available in Germany, but also on the know-how and commitment of our employees. This already begins with travelling along the route and then extends to the compilation of the road book by experienced teams, which also take into account expert from the operative business.
Services at a glance:
Inspection and recording of the selected section of the route via HD video
Incoming evaluation of the video data
Development of police replacement measures
Compilation of the detailed road book
Template for official review
Close, experienced cooperation with the local authorities